Learn the Ropes
Your 8-week UX project with Whitney Hess
The secret to doing your best work is to
stop waiting for permission to do it.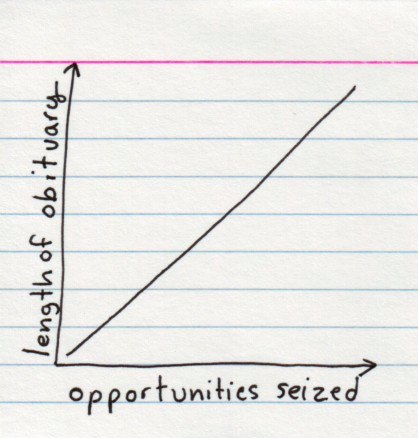 Whether you're new to User Experience or at an inflection point in your career, you're going to need new skills to take you where you want to go.
You can own all the books, you can read all the blogs, you can even attend an event or two. But none of that is going to give you the experience you need to actually do the work. You have to create the opportunities for yourself.
Are you alone in your work without support and guidance?
Are you expected to have all the answers without any of the resources?
Are you scared to suggest new ideas because of constant push-back?
Are you overwhelmed about everything there is to learn?
Are you struggling to get the jobs you really want because you lack the experience they require?
We're all in the same boat.
Everyone (even the greats!) has had to grind it out in places that don't get what we do or why it really matters. But the ones who ultimately succeed don't wait around for someone else's approval to do what they know is right. They give themselves permission to try.
When you give yourself permission, you gain confidence in your decisions.
When you give yourself permission, you adapt to whatever comes.
When you give yourself permission, you open yourself up to change.
When you give yourself permission, you take responsibility for yourself.
When you give yourself permission, the support you need will find you.
I got tired of waiting…
The number #1 problem my clients face is that they don't have the experience they need to get the jobs they want. They're super smart, they're deeply passionate. But no matter how you spin it, they don't have solid work to show what they can do.
It's time to take matters into our own hands.
Learn the Ropes is a UX project we do together. As a united team, we work step-by-step through the process I've honed over the last 12 years working with hundreds of Fortune 500s, startups and nonprofits. In just eight weeks, you'll learn how to lead a practical, effective UX process to transform the outcomes of all your future projects.
Whitney's coaching has literally changed my life. She was able to dissuade my doubts about my career choice, worked with me to set clear goals and encouraged me to overcome my fears and take more chances in order to design my own life. Read more >
— Aleatha Singleton, Houston, TX
Get practical, real world experience in a safe and supportive learning laboratory.
Give yourself the space to try new things with no way to fail
Get invaluable experience doing a real UX project your way
Build your skills in UX principles, practices, techniques and tools
Learn a reliable, repeatable process for designing products and services people love
Develop a vocabulary to discuss User Experience with greater ease
Gain clarity on what area of User Experience you want to pursue
Create a powerful portfolio piece to impress your colleagues and prospective employers
Do work you love surrounded and supported by people who love it too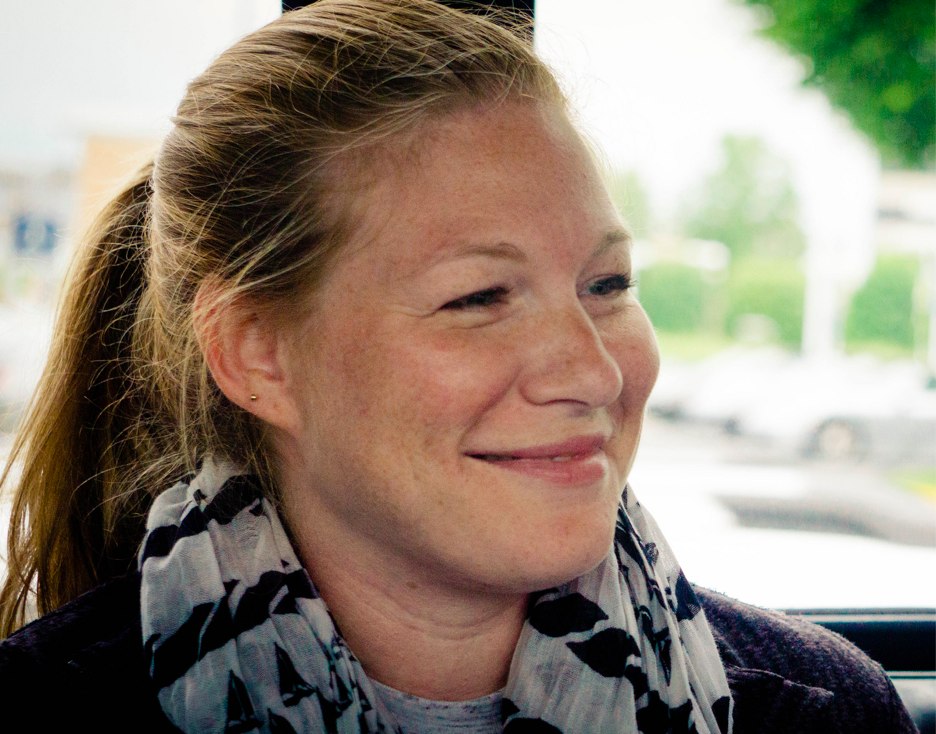 Whitney Hess has spent the last decade building a career in User Experience, as an interaction designer at digital agencies, to a UX strategist at a financial software company, to running her own consulting business since 2008. She is invited to give keynotes and lead workshops around the world. In 2014, she became a certified coach and now guides emerging, evolving and excelling UX practitioners to do their best work.
With a Bachelors and a Masters degree in Human-Computer Interaction from Carnegie Mellon University, Whitney is an expert in making technology easier and more pleasurable to use. She has honed the leading tools and techniques for understanding customer problems and resolving them through meaningful design. She knows the ins and outs of this industry and wants to share everything she's learned with you.
I appreciated the holistic view of user experience over the entire project that includes overall strategy and business objectives. This will serve as a useful paradigm in my thinking for years to come. Read more >
— Bill Sprowl, Chicago, IL
When you Learn the Ropes, you receive:
An 8-week intensive UX project to get your hands dirty from start to finish
Weekly 2-hour sessions via web conference to dive deep into every step
Self-reflection exercises to gain new insights on our project work
Lively group discussions and breakout exercises for real-time feedback
Between-session exercises for you to get messy and help move our project forward
Between-session readings & videos to expand your mind on UX topics and trends
A FREE copy of our course reading (paperback or Kindle format) to serve as the foundation for everything we'll do together
Weekly office hours with Whitney for whenever you want support between sessions
Session recordings and slides available within 24 hours of each session
An invite-only team forum to share your work, get feedback, support others, and connect with a community of emerging UX practitioners
Add-on: Private 1-on-1 coaching sessions with Whitney to ensure you soak up every drop of opportunity out of this unique experience
Add-on: In-depth portfolio review with Whitney to ensure you're presenting your completed project work and new, impressive skills in the best light possible
Our 8-week UX project follows this timeline:
Welcome and Co-Creation: Process Overview
Empathy for Our Organization: Stakeholder Research and Objectives
Empathy for Our Customers: User Research and Needs
Prioritization of Needs: Product Strategy and Roadmap
Strategies for Meeting Needs: Flow and Information Architecture
Requests to Meet Needs: Interaction Design and Design Patterns
Feedback and Iteration: Prototyping and Testing
Capture and Close: Presenting and Evangelizing
There is little that Whitney could have done differently. We all left with something that we didn't have prior to the training. It's helpful to have a common language to refer to this type of work moving forward. Read more >
— Brenda Henry-Sanchez, New York, NY
Frequently Asked Questions
Why is project work important to gaining experience in UX?
There's a big difference between reading about something and actually doing it. So much of the user experience lessons out there are either unbelievably cynical or wildly idealistic. The truth of practicing UX is somewhere in the middle, and you'll never fully understand it until you experience it firsthand.
But most of our jobs, with tight deadlines and high expectations, don't offer the flexibility to experiment. That's why we need to take on a side project to try new things, have some fun, take big risks and be free to make mistakes without any consequences. And what could be better than having a veteran in the field guide you every step of the way? It's a win all around.
Will I be given a project?
We will be working on one project together over the course of eight weeks. During Session 1, we will come together to pick our project (in a super fun way!). Then Whitney will guide us through that what, how and when. It's up to you to bring your work to each session to contribute to the progress of our project.
So everyone will be working on one single project instead of bringing their own project ideas to the table? What is the reason behind that?
Yes. The program is designed to be a single collective project to more closely simulate a team experience. This way we get the benefit of different perspectives and approaches to solving the same problem, as well as the ability to combine all of our efforts to create the best possible outcomes.
How much work will this require?
You'll get out of this what you put in. Expect a bare minimum of 2-3 hours of work per week. But if you're only interested in doing the minimum, please don't sign up. This course is for people who are committed to doing a UX project from start to finish and are ready to muscle through it — to gain invaluable experience and have a killer portfolio piece to show for it.
Will all of my work be reviewed?
No, not all of it, but most of the key parts. Everyone will get a chance to share their progress each week, and will receive feedback from Whitney and other participants. The more you share, the more you'll contribute to the project. The more you share, the more feedback you'll receive, and the more your skills will improve. If you crave more in-depth feedback, private one-on-one coaching with Whitney is available for an extra charge.
What if I can't attend a session?
Attendance is encouraged but not required. All sessions will be recorded, and recordings and slides will be available within 24 hours of each session. If you want feedback on your work, you can ask for it from your fellow participants in our invite-only Slack group, or you may attend Whitney's weekly office hours at regularly scheduled times. For additional feedback and support, private one-on-one coaching with Whitney is available for an extra charge.
What if I can't keep up with the work?
It's totally normal for things to come up, other work to take priority, or general life stuff to get in the way. Whitney encourages all of us to attend and participate in sessions regardless of whether we're able to finish the in-between-sessions work. But following along each session will help you maintain your momentum and give you the opportunity to ask questions about each step in the process when it's most relevant and appropriate. Each step leads to the next, so try to stay aware of what's happening in class even if you're taking more time to get it done.
What if I need extra help?
You can ask for help at any time from any of us in our invite-only Slack group, or you can attend Whitney's weekly office hours at regularly scheduled times. For even more attention and support, private one-on-one coaching with Whitney is available for the duration of the course and beyond for an additional charge.
Do I have to work alone?
Not at all! Many of us choose to pair up on exercises, either because they already work together, they share the same interests, or their skills complement one another. You can sign up with a friend or colleague, or find a study buddy on our invite-only Slack group after the first session.
If I signed up with a colleague, can we use a single spot or will we have to pay for two?
Each participant must register separately and pay per person. Whitney encourages colleagues who work on the same projects to attend Learn the Ropes together because it enhances your experience overall and will increase your chances of evangelizing these practices internally at your company longer term. You will get the benefit of practicing this process together, doing these exercises together, and leaning on one another to get the work done successfully.
After I attend Learn the Ropes, how likely am I to succeed in helping my manager understand the value of this work?
We have seen Learn the Ropes change the way companies work. Your personal chance of success depends on how much you're willing to put into the project and how much you're willing to advocate for yourself on the other end. As always, Whitney will give you the most support she possibly can in these efforts.