Empathy Builds Empires
I help creative leaders choose empathy to better serve everyone.
Evoke Genius
Overcome obstacles and fulfill your true potential.
Evoke Genius >


With more than 1 million visits from 350,000 readers in 100 countries around the world, Pleasure & Pain is where I share my thoughts on empathy, self-compassion, nonviolent communication, user experience, and leadership. I am so grateful to be reaching people.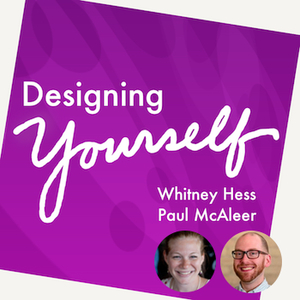 Designing Yourself is a podcast about architecting your life and designing the person you truly are — the pursuit of you.
Paul McAleer and I explore the topics of self-care, self-awareness, empathy, emotional intelligence, inner work, inner peace, wisdom and harmony. Join more than 3,000 others and listen in.