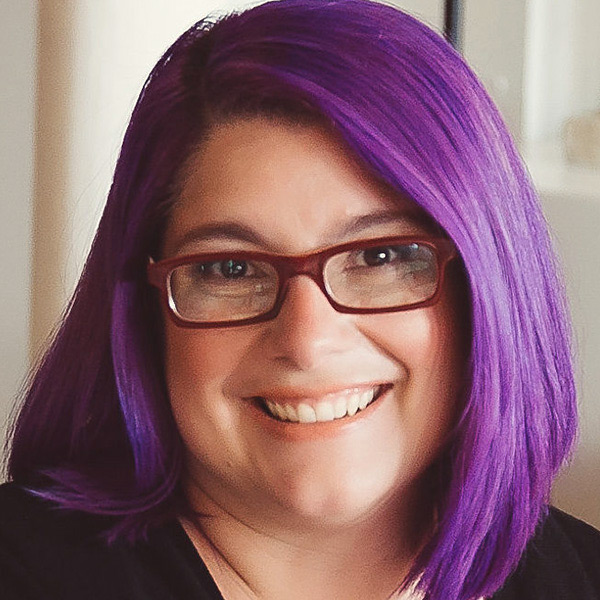 Heather O'Neill
Strategic Partner and CEO
http://pixelsforhumans.com/
Boston, MA
Whitney always had such confidence in me that eventually I started to have that same confidence in myself again.

Heather is the CEO of Pixels for Humans, a SaaS growth company. She is the author of Before You Code, and creator of Measured UX, a quant-data course for UX designers.

What was the moment you realized you needed support?
I can't pinpoint an exact moment, but I knew that something had to change and I didn't know what it was. I had been struggling with postpartum depression and could see myself getting more and more stuck without the right tools to get unstuck. So I looked for something/someone else who could help me.
How did you decide Whitney's coaching could be that support?
I've followed Whitney for a long time and communicated a few times over the Internet. Every interaction was always full of caring and support and that really resonated with me. I needed someone who would show up for me, but with grace and compassion, as well as challenging me to move forward. I didn't have any doubts that Whitney could absolutely be that person.
What was the moment you noticed your habits were changing?
Whitney blew my mind early on when she looked at my business, looked at me, and said, "What if you restructured your business around what you love doing?" I'd been running a UX design agency for so long over two companies and it hadn't occurred to me that I should do anything different, even though I don't love doing UX design. That alone was life changing. And while it didn't happen overnight (and indeed is still in progress), I've shifted to building a business I love.

Most changes came, though, well after we had finished the work. I was coming from a place of postpartum depression, so working with Whitney was more of a slow burn than a quick change, in terms of my habits especially. Just having regular calls with her though — I felt the change coming long before I could see it. And she always had such confidence in me that eventually I started to have that same confidence in myself again. To this day, I still can remember things she said to me and perspectives she helped me change about myself and my relationship to my work and others that really supports and helps me. I expect that will continue pretty much forever (ROI win!)
How has coaching changed your circumstances or perspective?
My business is about me now, and what I want to do and what I love to do and what I am good at. And while that's scary in some ways (no more hiding behind UX design), it's so freeing. It's so powerful. I'm more confident in myself, but in a way that feels more measured and wiser than my confidence before the postpartum depression. I've let go of a lot of the things I'd been holding on to, and I only expect that to continue. I can't even recount the small ways in which coaching with Whitney has changed me, my circumstances and my perspectives. I'm forever grateful to her and our work. (And also I'm definitely planning to work with her again.)

Thank you so much, Heather, for your kind words and reflections on our coaching engagement. My utmost gratitude to you!


Related Posts: