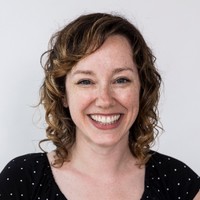 Colleen Carroll
Managing Director, People & Culture
https://www.linkedin.com/in/colleen-carroll-56277b18
Chicago, IL
I am a better leader, mother, and woman because of my coaching sessions with Whitney.

Colleen is Managing Director of People & Culture at One Design Company. Previously, she was Director of Operations at Palantir.net.

What was the moment you realized you needed support?
I realized I needed support when tears came to my eyes the first time Whitney asked me a pointed question. I couldn't put words to the feeling or challenges I faced and I was overwhelmed. I had learned to separate my emotions from the situation and address things fearlessly.
What was the moment you noticed your habits were changing?
About half way through my coaching engagement with Whitney I realized not only was I becoming aware of my habits, but I was also able to slow my impulses and in most cases adjust them on the fly. Prior to coaching with Whitney, I would rely on my instincts to guide decisions and while that served me well for some time, it didn't scale and didn't allow me to collaborate with others on strategic issues, unless that person shared my instincts. Three months after coaching sessions started, I began to better articulate my instincts and build the trust of my peers in group discussions. As a result more clearly state expectations helped us meet our desired outcomes.
How has coaching changed your circumstances or perspective?
With Whitney's guidance, I was able to become aware of the language, behavior, and habits I had developed both in my career and personal life that blocked me from succeeding.

I am a better leader, mother, and woman because of my coaching sessions with Whitney. Trust and respect for others are the two things that stand out most to me from our sessions. While these values seem obvious, in practice they are not easily achieved or maintained and are the secret to successful outcomes. I learned how to embrace the nuance of these values with my colleagues, friends, and family.

Thank you so much, Colleen, for your kind words and reflections on our coaching engagement. My utmost gratitude to you!


Related Posts: