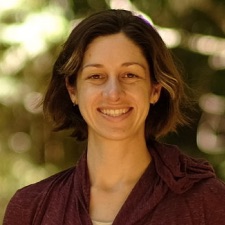 Kellie Sukhi
Web Project Manager, Stanford University
https://kelliesukhi.com/
Palo Alto, CA
In the truest sense of a partnership, she had heard me and went beyond the limits of where I could see at the time.

Kellie is a Web Project Manager at Stanford University, with a focus on environmental sustainability and wellness in the workplace. She has held prior roles at the Electronic Frontier Foundation, Giant Rabbit, and the Ada Initiative.

What was the moment you realized you needed support?
I realized I needed support the moment I acknowledged that the life had really drained out of my current work as a web developer. At the time, I enjoyed attending a meeting of the designers and UX practitioners at my organization and whenever someone asked what brought me to these meetings, I would say, "your conversations are way more interesting than ours." One day, I finally heard the hard truth coming out of me in that answer. And committed to working with a coach who could help me decide whether to stay this course or set off in a different direction.
How did you decide Whitney's coaching could be that support?
I had seen Whitney facilitate a series of difficult discussions months earlier. I was amazed by her ability to listen and distill the stories, feelings, and confusion of participants into succinct recommendations. Every time she asked, does this represent well what you said? The speaker inevitably said yes. And heaved a sigh of relief, having felt completely heard and understood. On a preliminary call, it sounded like her approach to coaching would go deeper than leadership and career exploration exercises I had been exposed to before. And again, I was impressed by her quality of listening and understanding to the particulars of my situation.
What was the moment you noticed your habits were changing?
A turning point in my coaching program came when Whitney offered to send example job descriptions, so we could talk about which ones sparked some kind of response in me. She had asked such incisive questions over our early calls and articulated such a thorough grasp of my background and motivations, that I was excited to see what she'd come back with. Nevertheless, I was completely floored. In the truest sense of a partnership, she had heard me and went beyond the limits of where I could see at the time. And helped me break through to much deeper levels of understanding around what mattered to me and why, as well as how to get from here to there. Having helped me plot a new course that really spoke to me, it became easy to integrate her structured and practical recommendations for stepping into higher levels of influence and leadership.
How has coaching changed your circumstances or perspective?
Whitney's coaching has not only helped me identify a career path I feel passionate about pursuing, which is extraordinary, but also reinvigorated life back into my current work. Her nuanced and inspiring perspectives on leadership have given me something to work on everyday in the office, in my relationships with colleagues, in the way I talk, reflect, and write about my work. She has also helped me identify role models and schools of leadership that resonated with the qualities I hoped to cultivate over the course of my career. So in terms of circumstances and perspective, it feels like I'm looking farther and higher, than I would have without her coaching, and into a future that enlivens me more than I might have dared to explore on my own.

Thank you so much, Kellie, for your kind words and reflections on our coaching engagement. My utmost gratitude to you!


Related Posts: