Elvis's Automobile Museum at Graceland is one of the coolest things I've ever seen. More than 50 vintage cars in absolutely pristine condition. If you ever find yourself in Memphis, the cars and the house are not to be missed.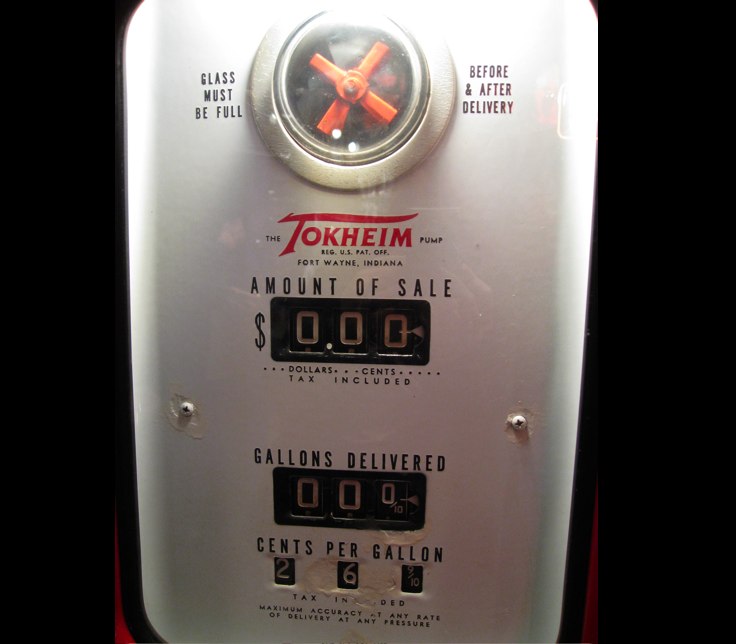 Among the cars was this old Tokheim gas pump from what must have been the 1960s. It's so much more beautiful than the grotesque electronic machines that exist today (though I do like paying by credit card). The thing that struck me about it was that the price was expressed in CENTS per gallon, with no room for dollars. And the most a tank of gas could possibly come to was $9.99. The number display could never go any higher than that.
Boy have things changed.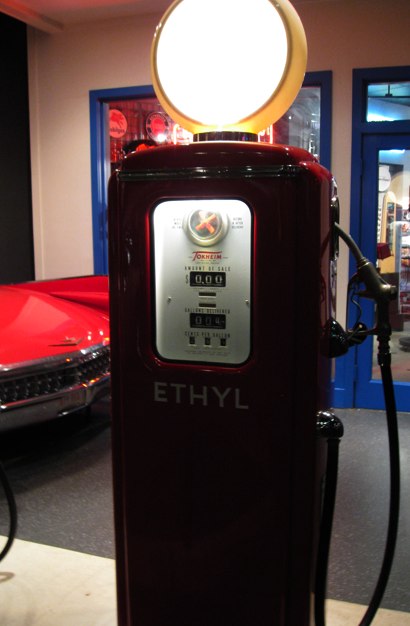 Read more about the history of the Tokheim gas pump.
Related Posts: