For anyone who's ever been to Manhattan, or perhaps even heard of Manhattan, chances are you know that our roads are based on a grid — Streets are east-west and are numbered, Avenues are north-south and are numbered or named.
62nd Street and 2nd Avenue
106th Street and Park Avenue
1st Street and 1st Avenue
You get the picture. It's easy to learn, and directions are never needed. It's probably the most famous grid plan in history.
Then you go to the West Village. Shit's crazy over there.
It's roads were paved and named in the mid-18th century, long before the New York State Legislature's Commissioners' Plan of 1811 went into effect. The entire neighborhood has a grid that's offset about 50 degrees from the rest of the island.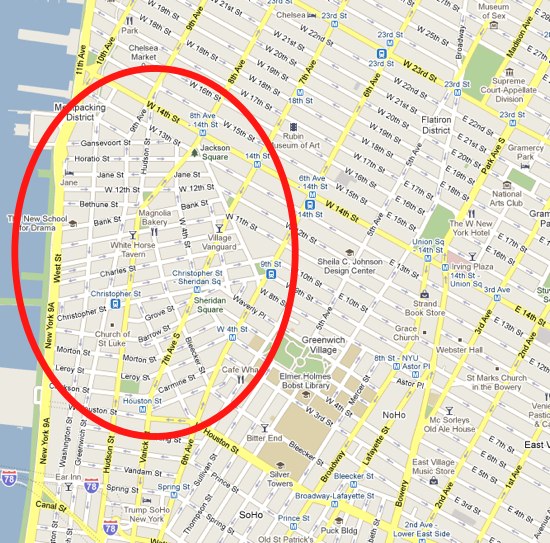 West of 6th Avenue, 4th Street and Bleecker Street swing north and essentially become avenues. That's how it's possible to find yourself at the intersection of W 13th St and W 4th St. But it's certainly a usability problem. Even the natives get confused (including me), walking in circles, consulting their smartphones.
But it's redesign is, shall we say, out of scope.
Related Posts: