I don't want to beat a dead horse here. We all know that Tropicana redesigned their cartons and there was a major backlash from consumers.
In the end it was pulled from the shelves, but not before Matt Knell was able to snap this unbelievable pic:
Matt showed me this photo on his iPhone recently and said, "Tell me how many different cartons are in this grocery display?"
"Two," I said confidently. "Three shelves of the new design and one lowly carton of the old design."
"Nope. There are FIVE."
What?! I couldn't see it. Then Matt pointed out each of the distinct variations, which are indicated only by the color of stripe at the top of the carton above the pouring spout.
High Pulp orange juice with calcium and vitamin D (marked with a magenta stripe and blue line):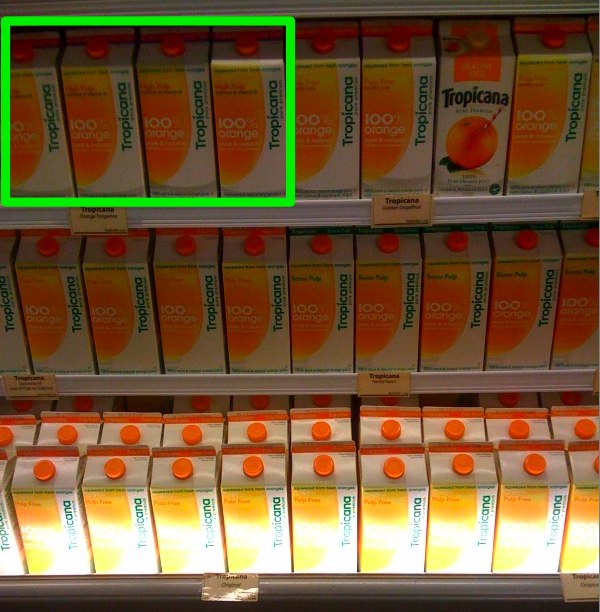 Pulp Free orange juice for Healthy Kids (marked with an orange stripe and orange line):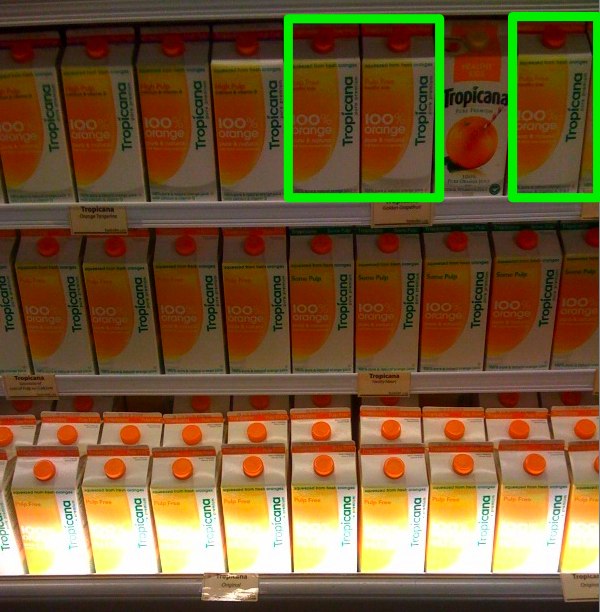 One lone carton of Pulp Free orange juice for Healthy Kids in the old design: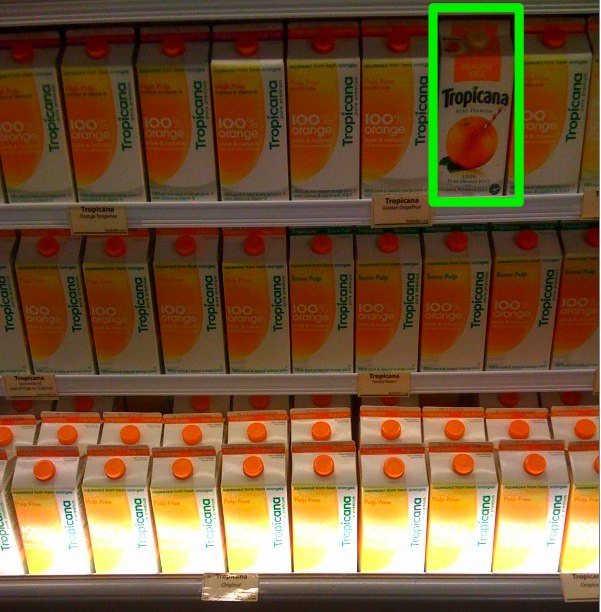 Pulp Free orange juice (marked with just an orange stripe):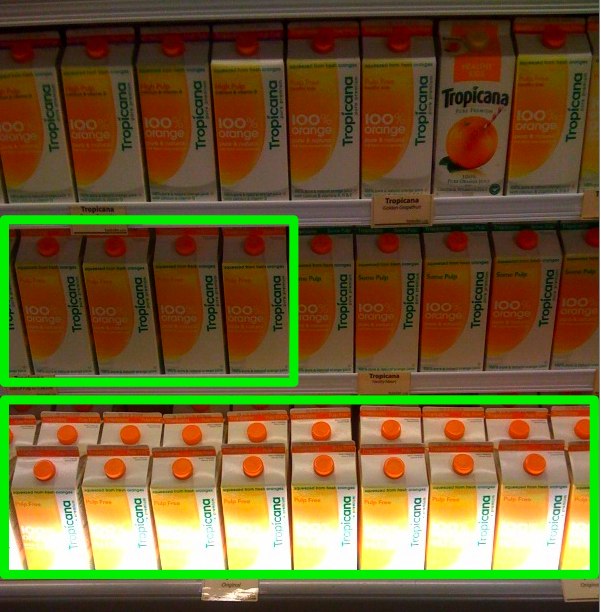 Some Pulp orange juice (marked with a green stripe):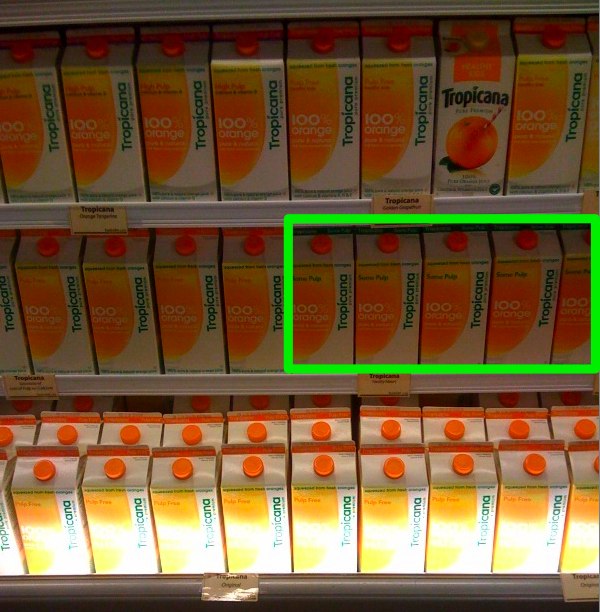 I was amazed at how subtle the differences were. Hardly any clear cues to a customer who's trying to get in and out of the grocery store as quickly as possible. Ultimately the carton redesigns severely hurt Tropicana's brand recognition and led to diminished sales. Hopefully the lesson learned here is to stay true to timeless symbols — particularly with mass market products that already have such dominant market share.
Some great analysis on the Tropicana redesign:
Eight Major Failures by Matt Everson
Packaging: Lessons from Tropicana's Fruitless Design by Jennifer Gidman
Related Posts: