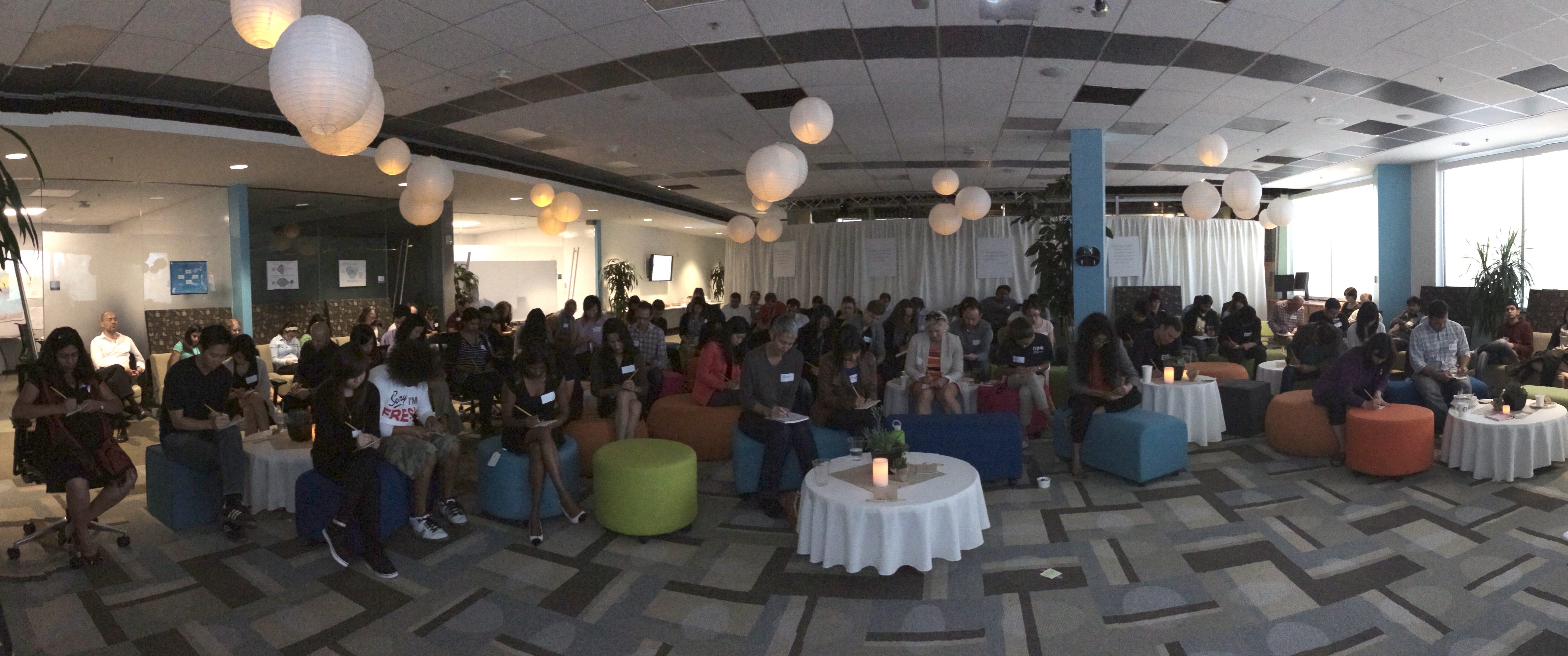 Last spring, Siva Sabaretnam, VP of User Experience at SAP, invited me to conceive a full-day event for the 100+ member UX team at SAP America, Inc. Palo Alto. I proposed that we focus on the role of emotional intelligence and mindfulness in user experience, and Siva adamantly agreed. With the pervasiveness of technology in our world and the "always on" mentality in the workplace, we knew this topic was critical, especially for those who are tasked with better serving SAP's customers every day.
We held the event in June. I planned the program format, produced the content for a keynote and interactive exercise, and organized guest panelists. Siva and her staff designed an enriching event experience, transforming a typically drab room into a serene space for the day, with inspirational quotes hanging on the walls, lanterns, candles, and peaceful music playing as attendees arrived.
We kicked off with a guided meditation by SAP's first Director of Mindfulness, Peter Bostelmann. I gave the opening keynote on being an Integral Designer, moderated a panel on mindfulness in the workplace with cutting-edge designers Irene Au and Juliette Melton, and leadership coach David Perls, and lead a workshop on identifying your own social and emotional intelligence blind spots. It was a lot of content, a lot of self-reflection, and a lot of challenging new ideas.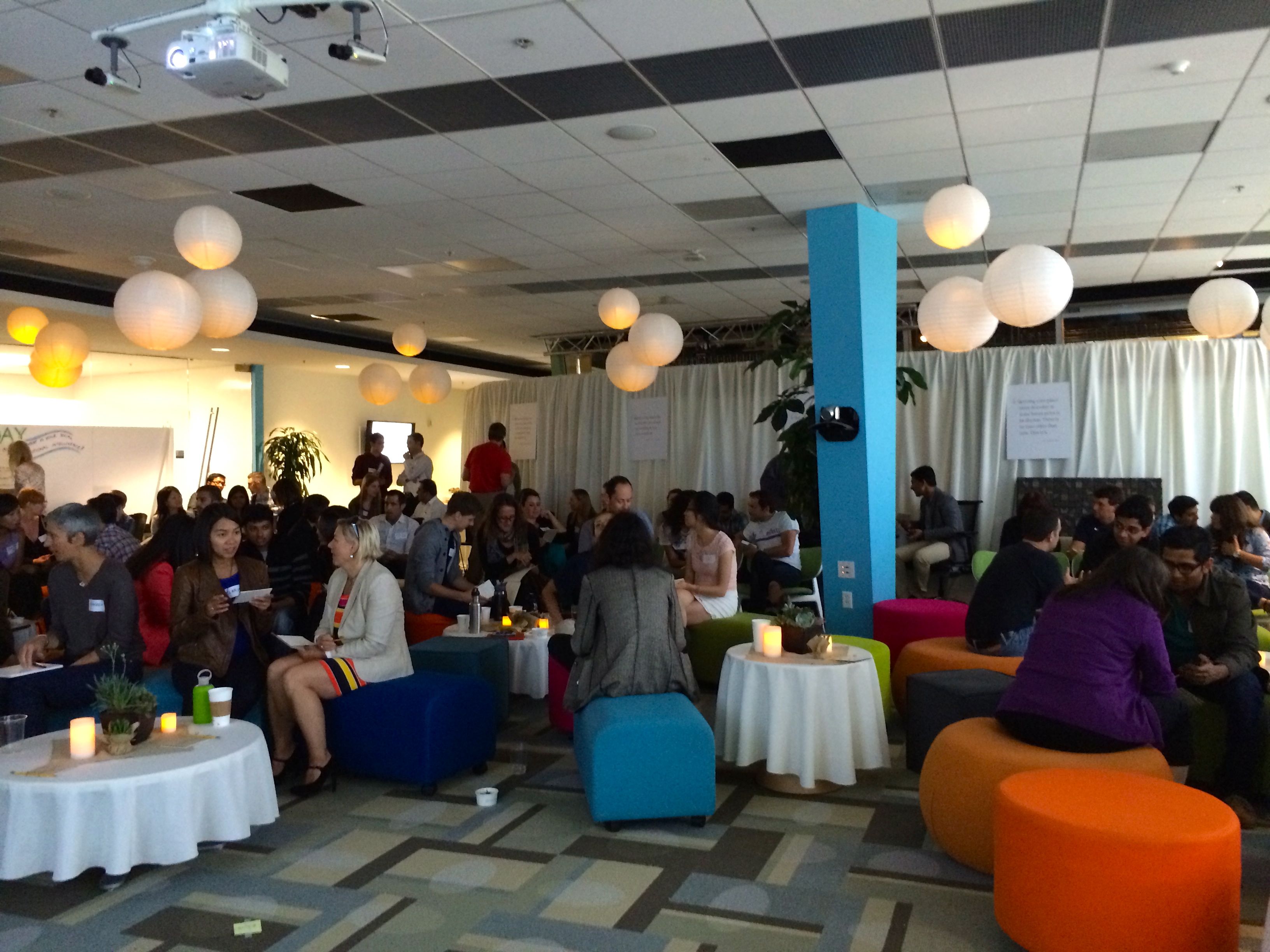 By all accounts, the day was a great success, with attendees energized to bring new learnings into their work and life. Several people approached me after the event for additional resources to continue their exploration. Some were interested in taking the social and emotional intelligence self-assessment that I administer. And I was overjoyed to receive a personal congratulations from SAP's Chief Design Officer, Sam Yen — who stayed the entire day.
The internal team produced a beautiful and detailed page about the event with images, videos, and highlights from the day: UX Day: Starting a dialogue about Mindfulness, Emotional Intelligence, and Creativity at SAP. Hosted by AppHaus UX.
It's exciting to see how SAP has been progressing as a mindful organization since. Last week, the publication Chief Learning Officer published an article titled, SAP's Sold on Self-Awareness. Director of Mindfulness, Peter Bostelmann, shares his use of Google's Search Inside Yourself framework for the programs he has been developing inside of SAP. Peter is a fellow graduate of New Ventures West, certifying two years prior to me. It was an honor to collaborate with him and SAP's insightful VP of UX, Siva Sabaretnum, on this important catalyst for self-awareness, compassion, and organizational change.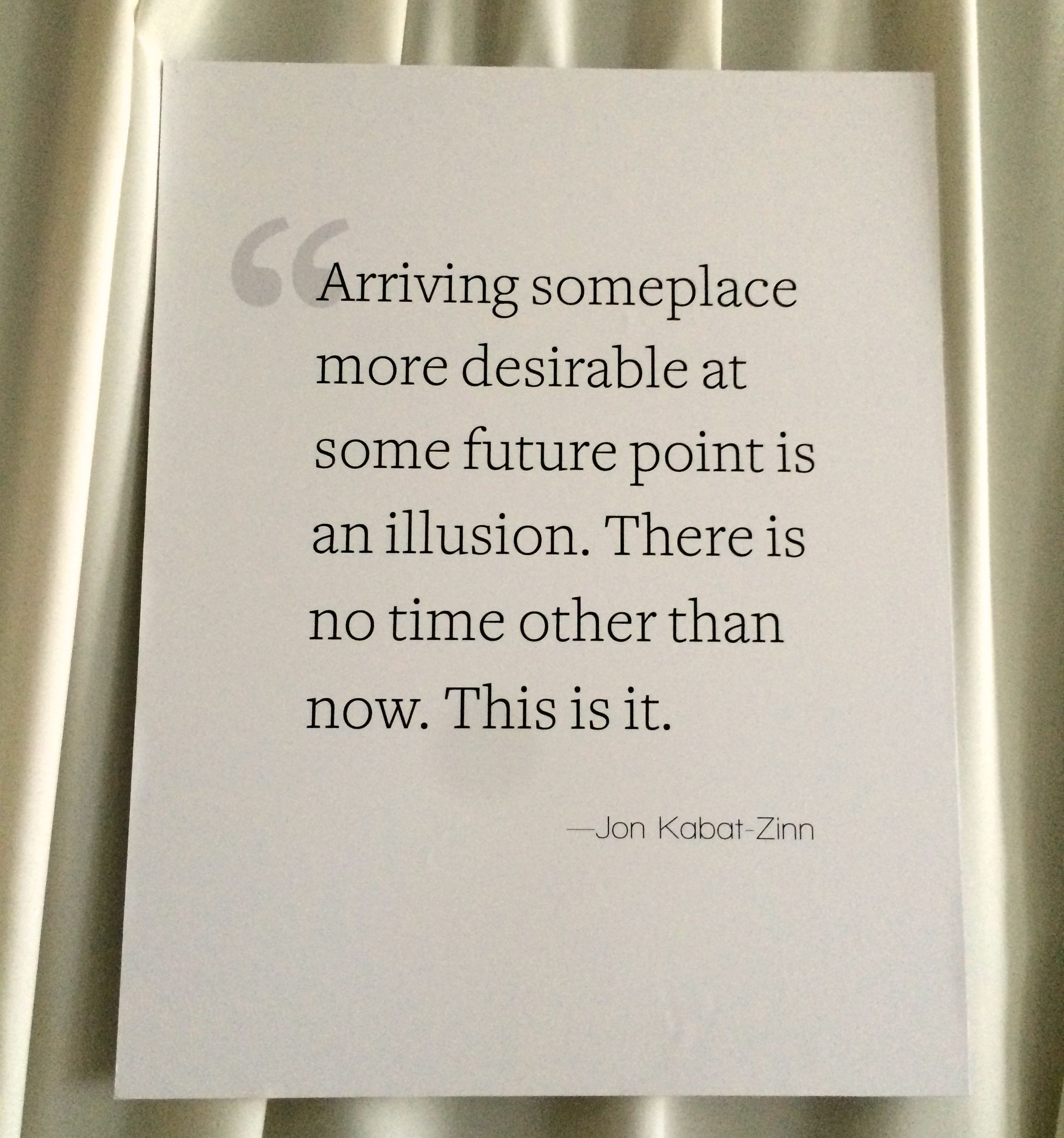 Related Posts: