…or a Kindle, or a nook.
I recently spotted this man at a Starbucks in SoHo.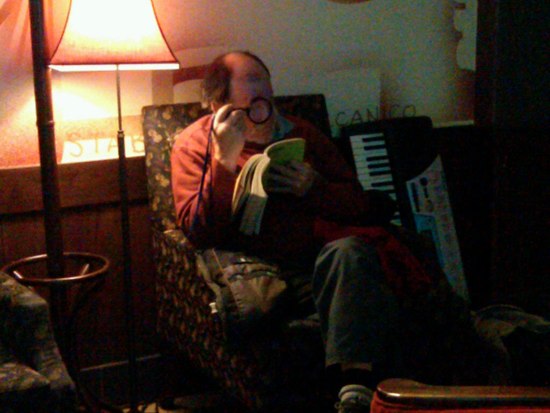 He was clearly settled in for the day, his keyboard propped up against the wall behind him, feet kicked up, book in hand…and in the other hand, a magnifying glass to help him read the damn thing.
That very same day, I wrote my first blog post from my brand new iPad (the day I discovered the new frappuccinos). As I was writing it, pinching the screen to zoom into a webpage, I was reminded of the Zoom functionality in iBooks (represented by none else than a magnifying glass), that allows the user to instantly increase the font size of the book's text without altering the design or layout of the book itself.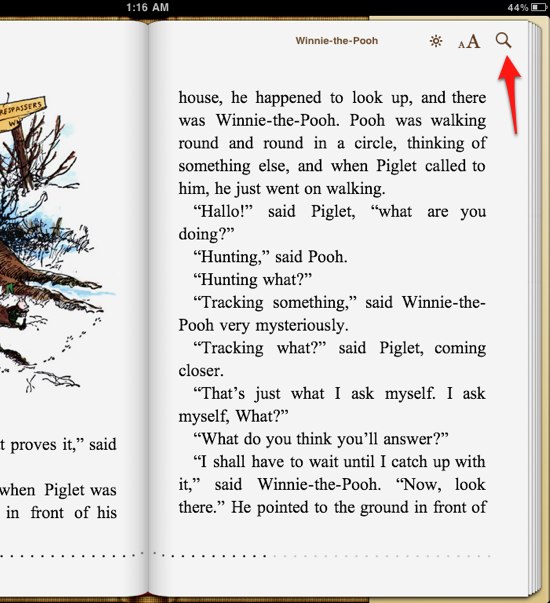 Seeing this man, I felt an urge to start doing user research, as though I were a designer of some e-Reader, aiming to identify his needs, uncover his pain points. But I let him be — surely he loves the feel of the pages between his fingers, and a magnifying glass will never run out of batteries or lose its signal. I think he's just fine the way he is.
Related Posts: