A few years ago I went out with a guy who made me dinner in his apartment. I'm going to refrain from saying what I thought of the food. But at the end of the meal as we brought the dishes into the kitchen, I noticed that his dishwasher had a unique design that I'd never seen before. Though I didn't even have this blog at the time, I took some photos knowing that one day I'd want to share them with the world.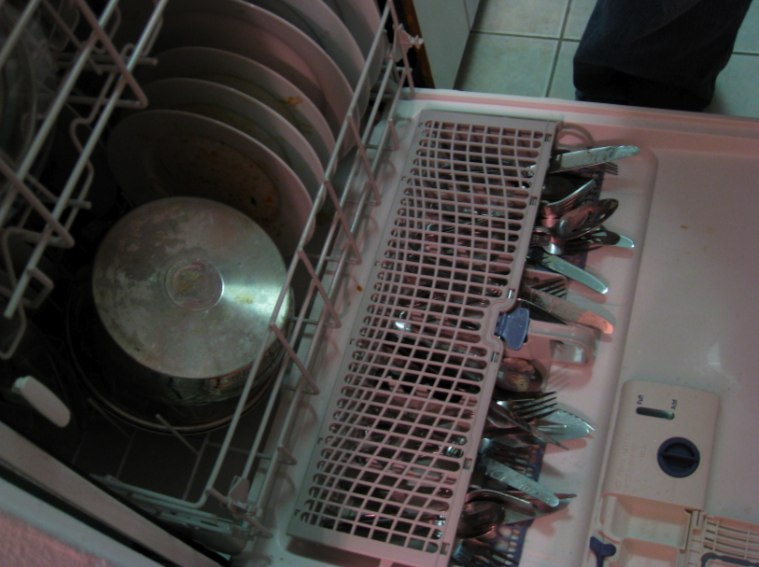 What I thought was so cool about the dishwasher, a Whirlpool Quiet Partner I, was that the utensil tray sits on the door instead of where you normally see it, on the side of the bottom rack. This leaves more room for dishes, and skips the step of having to pull open the rack every time you need to throw in a piece of silverware.
Interestingly, the tray can actually be detached from the door and hung on the lower rack: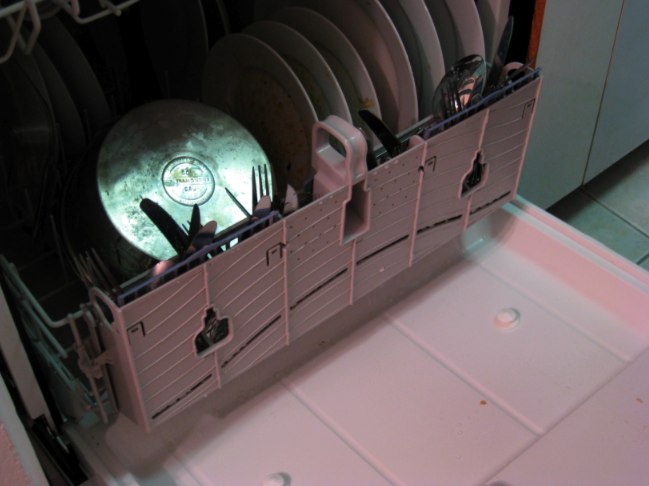 In this position gravity helps keep the silverware from shifting around every time you open the door, but it does kind of block your access to inserting or removing dishes from the bottom rack without having to pull it open. I suppose that's why this guy kept his attached to the door.
Anyone out there ever seen one of these? What position did the owner keep the utensil tray in? The idea that Whirlpool wanted to try to innovate in this area is interesting to me. Do you guys think it was a success?
Related Posts: