Highlights • Coaching Results • Clients & Revenues • Lifetime Stats • Podcasts • Continuing Education • Charitable Giving • Kind Words • And Personally
Introduction
The theme of 2022 was loss.
We had a string of deaths in our lives starting in October 2021 through October 2022—a dear dear longtime client and friend who died of an aggressive cancer, my cousin who was like a sister who died by suicide, our 100-year-old neighbor who was a best friend and father figure to Fredrick (who we got to be with in his final days), one of my NVC empathy practice group members who died unexpectedly, Fredrick's sister who died of cancer that could no longer be treated (we spent a week in the hospital at her bedside before she passed), my childhood friend who died by suicide, my second cousin who died of a broken heart…the list goes on.
We spent the entire year grieving, a deep deep penetrating grief, and in many ways we're still in it. That kind of loss changes everything. Any one of those losses would be hard, a well of sadness. But all together, it was at times more than we could bear. So rather than deny it, we worked with it. We rested more. We gave ourselves space to be. We held onto each other for dear life.
And as we slowly get to the other side, Fredrick and I are able to recognize that the depth of pain is in direct proportion to the depth of love, and for that we are so very very grateful. We celebrate life and love, and we continue to heal. We honor their memory in everything we do.
Here is the story of our 2022. Thank you for reading.

Highlights
I celebrated 17 years in business, and 14 years of being independently employed.
More than 1/3 of my coaching engagements this year were with people and companies I've worked with previously (what I call "re-ups").
10% of my sessions went to pro bono coaching with underrepresented and underestimated folks in design and tech, and people who otherwise wouldn't have access to a coach.
We made our largest ever contribution to retirement savings in 2022, due to 2021 revenues being the highest-ever since founding the business in 2005.
Our charitable contributions surpassed $7,000 and were a significantly higher percentage of our gross profit despite a big dip in revenue.
I formally renewed my coaching credential, International Coaching Federation's Professional Certified Coach (PCC) through 12/31/2024. This marks my third time earning the designation since 2015.
To my clients, none of this would exist without you. You are my reason for being. "Client" doesn't capture the depth of our bond. We are traveling partners through this wild world. Thank you for your vulnerability, your courage, your trust, your love. I am in awe of each and every one of you. I consider it my greatest privilege in life to know you and be known by you. Thank you for inviting me in. Deepest bow to you.


Results, Outcomes & Impact
My client engagements are 100% confidential, so I won't share any specifics, though some of my clients offer testimonials to describe their coaching experience in their own words.
Major themes that emerged in 2022 include:
navigating layoffs
financial wellness
creating business systems for efficiency and maturity
the journey from leader to executive
prioritizing rest
boundaries
chasing long-held dreams that once felt out of reach
letting go of what isn't meant to be
remembering ourselves
Clients, Time & Revenue
As you may have read in last year's report, 2021 was my highest revenue and most profitable year in business; 2022 (on the surface of things) looks very different. More on that below. But first, the stats:
I finished 2022 with a 46.5% year-over-year drop in gross revenue compared to 2021 (put plainly, close to half the revenue). While 2021 was also my most profitable year in business, in 2022 I had a 14.86% year-over-year drop in gross profit margin.
You might be thinking, "Oh shit!" I did too at first. But it's not what it seems.
The numbers we use to report on a business's health tell a very limited story of what's actually happening when we arbitrarily contain that story to a fiscal year. That's especially true for a business like ours that has been operating successfully and sustainably since 2005.
Part of the apparent loss in revenue was due to receiving full payments in 2021 for a massive engagement that took us through mid-2022; had those payments been split between the two years evenly, the calculation would've gone from a 46.5% YOY drop to an 16.76% YOY drop. (This is one of the disadvantages of operating on a cash-basis vs. accrual, though there are far more benefits to my business. If you have questions about what this means, just ask.) The point is, cash in hand is always preferred for this small business, even if it affects the financial story you want to tell.
My cost of goods sold (COGS) has been incredibly consistent for the last four years, which allows my gross profit margins to be directly linked to my revenues. So in a high revenue year my profits soar, and in a lower revenue year they hold stable.
Cutoff dates in financial accounting allow for milestones and consistent periods to compare, yet it's important to remember that the first of the year is just the day after yesterday. Any business (like life!) exists on a continuum that can't neatly fit into boxes of calendar years and pre-defined timescales.
We've already seen a big bump in the first half of 2023, so thank goodness all is well.
Lifetime Stats
As of December 31, 2022, I have accrued 3390 total coaching hours. That's actual hours in coaching sessions with clients. Whoa!
I have a lifetime total of 162* individual coaching clients since 2014: (*with explicit coaching engagements, not one-off sessions)
192 total coaching engagements
127 1-on-1 coaching engagements
111 1-on-1 clients with at least 6 months of coaching
I'm particularly proud of the percentage of clients who choose to engage in multiple rounds of coaching with me:
51% (65) engagements are re-ups
35% (39) clients have re-upped for more coaching
9% (10) clients have completed 3 or more coaching engagements (6-12 months per engagement)
I offer 3 package options to my private clients, allowing them to choose the duration of coaching and additional services. Since I started offering packages in 2016, this ratio has been fairly consistent each year:
34.1% of clients have bought the base package
36.5% bought the middle package
17.6% bought the top package
11.8% designed a custom package (typically between middle and top)
My clients are design leaders, creative technologists, social entrepreneurs, and artist-activists. I particularly enjoy working with underrepresented and underestimated leaders in tech and business:
72% of my coaching clients identify as female
34% of my clients identify as non-white
10% of my clients identify as LGBTQIA+
14% of my clients are over the age of 50
86% of my clients come from referral — whether by one of my clients, a current or former colleague, social media, or someone who has seen me speak at a conference. I'm indebted to the great people who send other great people my way.
~1 in 10 clients find me through organic search — googling for "design leadership coaching," "design executive coach," "UX leadership coaching," "empathy leadership coach," or some variation thereof.
I have coached clients in 71 cities around the world, in 17 countries across 6 continents (none in Antarctica yet). Time zone differences have never been a problem. While my clients speak dozens of different languages, all of our sessions are in English.
Podcast Appearances
Note: In addition, I recorded a few podcast episodes in 2022 that air in 2023.
The Rosenfeld Review Podcast (Rosenfeld Media) with Lou Rosenfeld
Episode #177
November 29, 2022
UX Design to Career Coaching with Whitney Hess
Lou talks with Whitney Hess as she discusses her vast career in UX design and transition into coaching. She breaks down the different methodologies and philosophies she utilizes with each client and how she embodies her work beyond her coaching. Together, Whitney and Lou discuss the different risks and leaps of faith she has had to take during her career and how that ultimately led her to be a more effective coach. [more]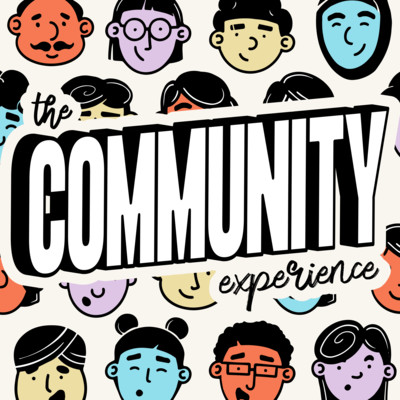 The Community Experience with Tony Bacigalupo
Episode #32
March 22, 2022
The Life-Changing Role of the Super Member with Whitney Hess
Tony and Whitney explore how community leaders can nurture super members, like Whitney, who play a formative role in developing a community's culture. [more]
Continuing Education
I am always learning new skills, pursuing my passions, entering into intentional community, and developing myself as a coach, writer, and leader.
Where I spent time growing in 2022:
Stonecoast MFA in Creative Writing (9-Day Residency) — with Faith Adiele and Rick Bass, University of Southern Maine, Virtual
Narrative Coaching (8-Week Program) — with Dr. David Drake, The Moment Institute, Virtual
The Nature of Nature (6-Week Course) — with Olivia Gentile, Johns Hopkins University, Science Writing Program, Virtual
Financial Peace University (9-Hour Self-Paced Course) — with Ramsey Solutions, Virtual
Adult and Pediatric First Aid/CPR/AED Certification (Full-Day Training) — with American Red Cross, Portland, Maine
Self-Deception in Coaches (Webinar) – with Tatiana Bachkirova, PhD., ICF Coaching Science Community of Practice, Virtual
Charitable Giving
When we became a Certified B Corp in June 2018, and changed our legal status to a Public Benefit Corporation, we made a commitment to donate a sizable portion of our revenue to 501(c)(3) nonprofits whose missions we feel personally and professionally align with ours.
In 2022, we made contributions totaling more than $7,000 USD to the following organizations:

Local

If there are other organizations you think we should be supporting that align with our mission and values, please let us know.
Kind Words
And Personally
We got engaged! One week before our 11th anniversary and 10 days after my 40th birthday, Fredrick surprised me with the most perfect proposal, on a bluff overlooking Casco Bay, with a cornet player playing our song, followed by champagne, oysters, lobster, a rainbow…all captured by our sister-in-law Megan. Ask me for the whole story, it was a dream. 🌹

Fredrick went into his second of three years pursuing his MBA in Sustainability at Bard College, the top program of its kind in the country. In summer 2022, he was accepted as a prestigious EDF Climate Corps Food Waste Fellow and placed at United Natural Foods, Inc. where he helped create a data dashboard and devise strategies to eliminate food waste across their distribution centers by 2040.

I'm so proud of my guy!! 👏 @EnvDefenseFund EDF Climate Corps Fellow doing food waste sustainability strategy at @UNFI this summer! This is a very competitive program & @cheffredrick got the exact placement he wanted. I couldn't be prouder of all his talent & hard work 🥹🎉💪🙌😘 pic.twitter.com/mGMQOSsMLm

— Whitney Hess (@whitneyhess) May 17, 2022

We have remained debt free for more than three years now. We haven't missed a month yet using the Every Dollar app for monthly budgeting (two separate budgets, one for personal and one for business), making space for savings, charitable giving, and the occasional splurge. The freedom that being debt free gives you cannot be overstated—it has changed our lives. It allowed us to weather the storm when Fredrick was laid off in May 2022 (mercifully just before he started his summer fellowship) without ever worrying if we'd be able to make ends meet. While it's no fun seeing your savings account balance go down, it's a hell of a lot better than seeing your credit card balance go up! And having a sizable savings to keep us intact during the unexpected twists and turns of life has been such a blessing. Talk to me about financial peace anytime!
I started a 7,000 steps a day "step streak" in May 2022 and haven't missed a day yet! Go me! Daily movement has been such a game changer for me, after so many years of working from home. I can't recommend it highly enough.
I maintained biweekly talk therapy via phone, monthly polarity therapy (energy/bodywork) sessions, regular Reiki tuneups, and finally returned to in-person yoga (yin and restorative) in local studios with teachers I love.
I did my fourth annual daylong yoga fundraiser for Sea Change Yoga.
I finally dove deep into investigating some long-standing mysterious health issues I've dealt with most of my life (inflammation, digestive issues, fatigue), including seeing a gastroenterologist, ENT, naturopathic doctor — and I am finally getting to the bottom of it! My symptoms have subsided and I'm working toward the next milestone.
I continued meeting with my Nonviolent Communication (NVC) empathy practice group. I love being in the company of these incredible women! They are dear to my heart.
Fredrick and I celebrated four years in Maine. Follow me on Instagram for pics of our adventures.

Thank you so much for reading my 2022 Annual Report! If you have any questions or want more details, please feel free to reach out anytime. I'm always here to offer everything I can to help you and your business evolve in the ways that are most meaningful to you.
Wishing you and your loved ones health, happiness, hope, and healing in 2023.
All my love,
Whitney xo

Related Posts: