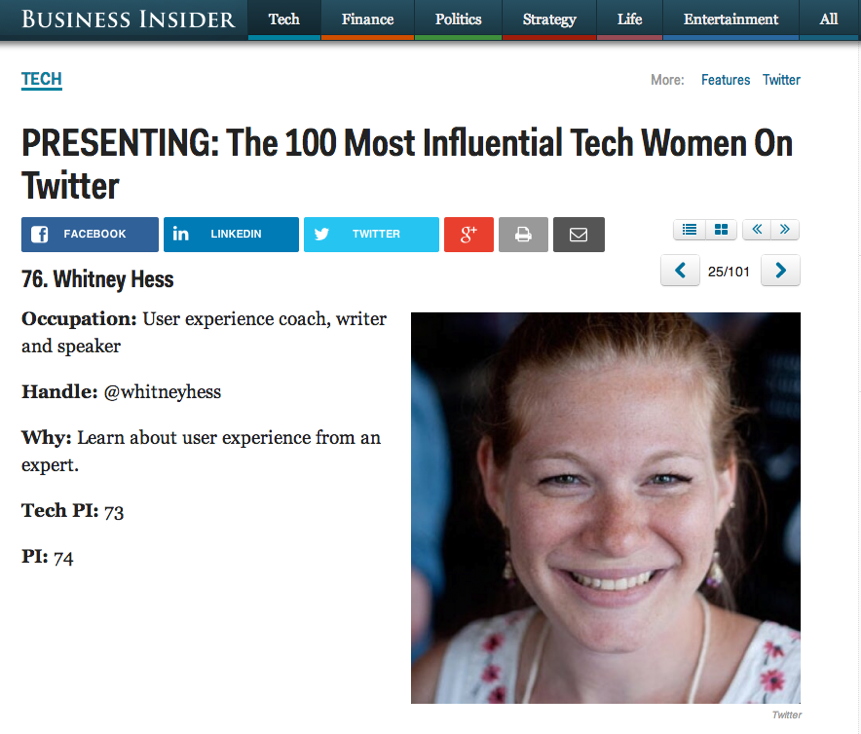 Thank you to Business Insider for listing me among the 100 most influential tech women on Twitter. Proud to be number 76!
I'm usually a skeptic about these sorts of lists (even when I'm on them). For this one, Business Insider used PeerIndex, a social media analytics tool that assigns users a score of 0-100 by "analyzing the speed and quantity with which users spot and share their tweets."
At least it wasn't totally subjective ;)
I'm very appreciative of the honor, and deeply grateful to all of my Twitter followers who find my tweets interesting, thought-provoking, or just plain silly, and consider them worthy of sharing. I wouldn't be on there if you weren't.
Related Posts: