Some buildings label their 1st floor as 1, others as L for lobby or G for ground floor. I've even seen it as 0 in European cities where the "1st floor" denotes the first floor above ground level — what Americans consider to be the 2nd floor.
But never have I ever seen this: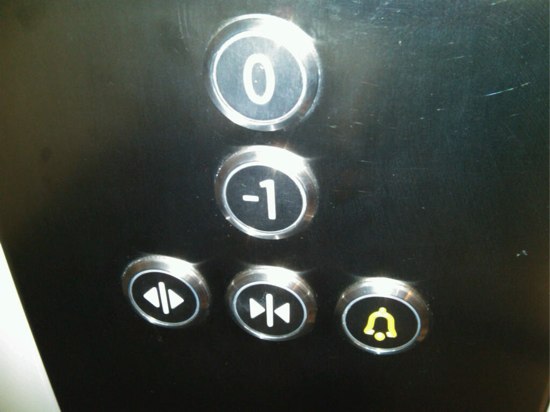 Negative floors. Floor -1. I assumed it must have been the basement, but honestly I was too scared to find out. What if I could never come back?
Then upon further reflection I realized that this is actually kind of genius. In an elevator that brings you both above ground and underground, a negative number much more clearly indicates going below the ground floor. It's smart, but it isn't standard, so instead of being more effective, it just becomes novelty.
I so wish I could remember where I spotted this gem — if you know where it is, please tell me in the comments! (Israel, maybe?)
Related Posts: