Do do, do do do, do do, do do, do do, do do, do do do. Do do, do do do, do do, do do, do do, do do, do do do.
Yep, that's the Mister Softee jingle. And I'm humming it with a huge smile on my face.
I treated myself to a cone on a nice Spring day and discovered that Mister Softee now has the calorie counts posted on the truck. This is in compliance with the new NYC law that requires chains with more than 15 establishments doing business nationally to clearly post the calorie counts of all of their food items so that customers can make more informed decisions about what to eat.
I wrote about the calorie counts at Dunkin' Donuts, and was dismayed to see just how high they really are (and the worst one is my favorite doughnut, of course!). Now I'm completely amazed at how low the Mister Softee calories are. Okay, so it's not exactly good for you, but it's a hell of a lot better than Starbucks!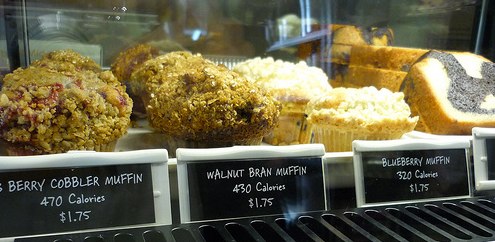 Related Posts: