I have officially made it. I was quoted by Catriona Cornett on inspireUX.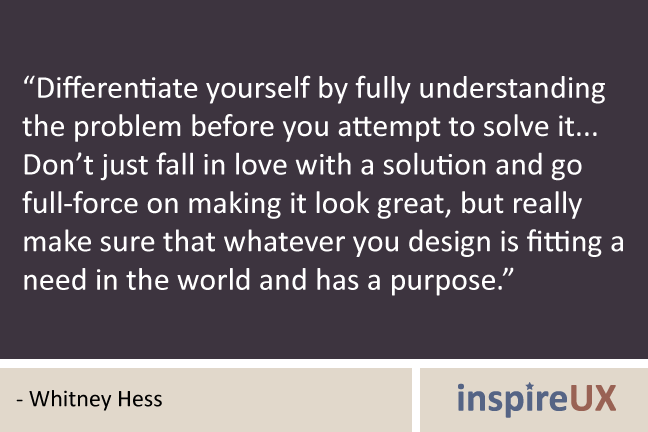 "Differentiate yourself by fully understanding the problem before you attempt to solve it… Don't just fall in love with a solution and go full-force on making it look great, but really make sure that whatever you design is fitting a need in the world and has a purpose." – Whitney Hess
Being featured on inspireUX is a true honor because it is a collection of inspirational quotes by some of the most influential user experience professionals. I scour the site frequently for nuggets that I can pass on to my clients or use to help mold my own thinking.
The quotation came from my video to aspiring designers in Liz Danzico's talk at Career Camp.
Thank you, Catriona!
Related Posts: