Are you the designer
of your own career?
The days of the career ladder are long gone. While our parents dutifully stayed at their jobs for 30+ years, now even 5 years at the same company can feel stifling. Why? Because the world is moving faster than ever before; societal change is happening at a breakneck pace; technology is transforming what it means to be human; and we have more information at our fingertips than ever before in human history…combined.
No wonder we're so dizzy!
Do you feel like you've plateaued and don't know what to do next?
Are you hindered by corporate culture that prevents you from doing your best work?
Do you feel like something is missing and you don't know what it is?
Are you desperate to do work that matters and make a difference in people's lives?
Are scared it may be too late to "start over"?
Are you just not sure anymore if the work you've been doing is what you're meant to do?
The web is still so new and constantly evolving. At only 25 years old, careers in technology are totally unregulated and vague. It's no surprise you're struggling to figure it all out. I did too! Until I finally realized the truth about the tech industry.
There is no career path. You get to design your own.
Plot Your Course
Career design for creative professionals
with your coach, Whitney Hess
You are the captain of your own ship. Let me be your navigator.
You don't have to do this alone, but you do have to take command. It's time for you to do what all the people you admire in this field have already done. We've make our own rules. Let me show you how.
Coaching with Whitney has helped re-frame my perspective on myself and my skills, and find new excitement in my unique offerings. This has helped build my confidence in work, and really all areas of my life. Read more >
— Kaitlin Maud, Los Angeles, CA
Plot Your Course participants have:
Developed new skills
Sold their best ideas
Earned greater responsibility
Taken on paying side projects
Received praise from coworkers
Been offered speaking gigs
Found their mentors
Redesigned their portfolios
Entered grad school
Launched to rave reviews
Earned raises and promotions
Found more meaningful work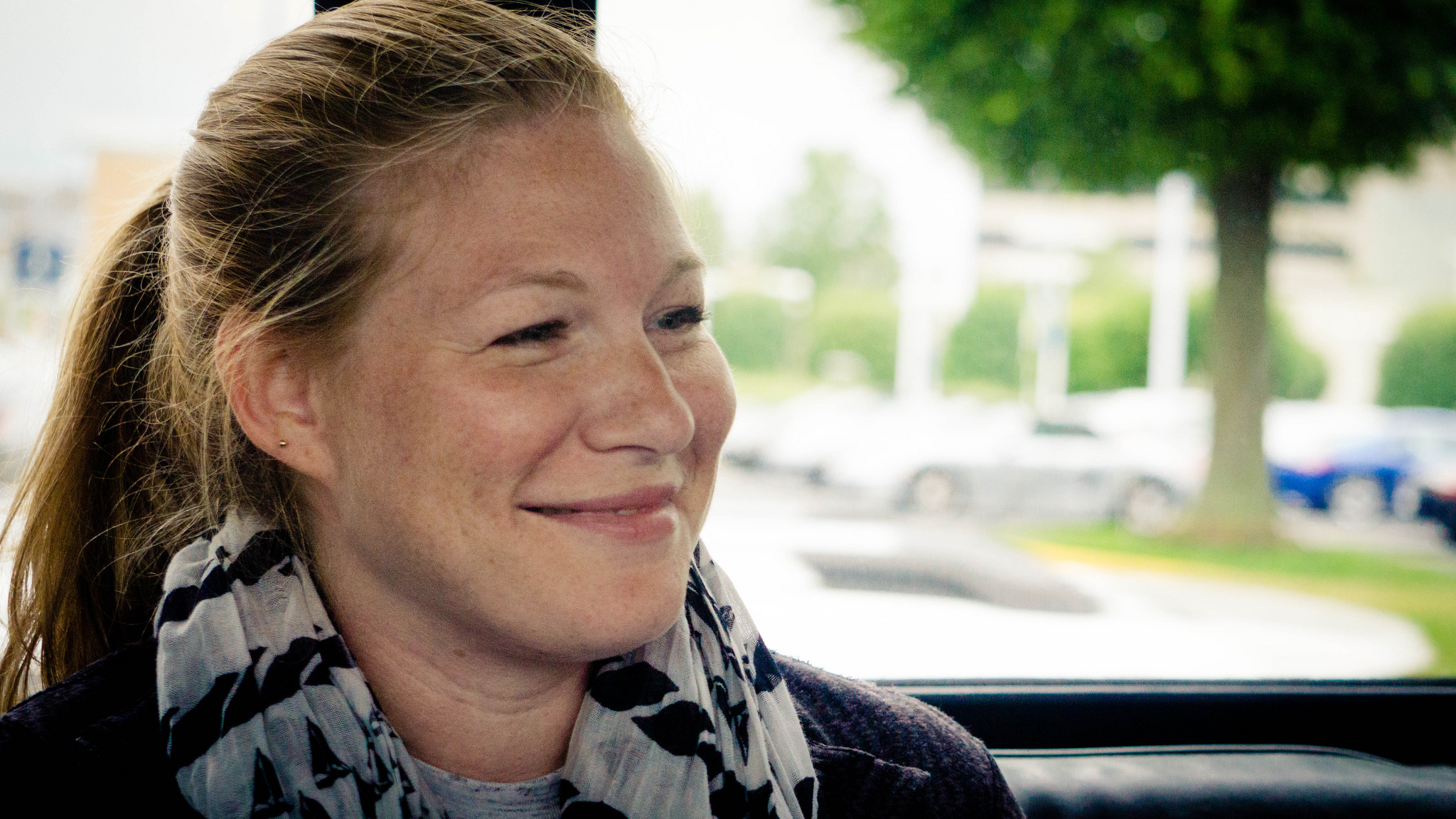 I have spent the last decade building a career in technology, from being an interaction designer at a digital agency, to a user experience strategist at a financial software company, to running my own consulting business since 2008. I love what I have created for myself and I want you to feel the same.
Your most important project is you. I want to show you how to use the principles and methods of UX to design your own career.
When I was three years out of college and unclear what was next, I asked my boss at the time what my career path was supposed to look like. "I don't know what the career path in this is," he said, "but whatever you do, don't follow mine." Scared and confused, I slowly got involved in the UX community, looking for guidance and inspiration. By observing the careers of others and asking a lot of questions, I began to map out my own desired trajectory.
Now seven years later, I've gone from a full-time wireframer to a certified professional coach, from designing interfaces to designing companies. When you Plot Your Course, I will share the stages of my professional evolution — how I decided what each step would be, how I made it happen, and what is coming next — and show you how to use the same techniques to design your own career.
Whitney's coaching has literally changed my life. She was able to dissuade my doubts about my career choice, worked with me to set clear goals and encouraged me to overcome my fears and take more chances in order to design my own life. Read more >
— Aleatha Singleton, Houston, TX
When you Plot Your Course, you'll receive:
A 10-week intensive program to design your own career in tech
Weekly 1.5-hour group sessions via web conference to dive deep into each exercise
A comprehensive workbook for you to get messy and start plotting now
An mp3 guide to walk you through every exercise in the workbook
2 private 1-on-1 coaching sessions with Whitney to amp up your progress
Your own buddy, a fellow plotter to lean on throughout this process and beyond
Recordings of all group and private sessions
A private group forum to get feedback, support others, and connect with likeminded web professionals designing their own careers
The 10-week program will follow this timeline:
Career Objectives: What do I want my legacy to be?
Target Audiences: Whom do I wish to serve?
Problem and Purpose: What is the purpose of my work?
Success Metrics: How do I want to define my success?
Scope Assessments: How competent am I within each domain of business?
Growth Roadmap: What does my ideal trajectory look like?
Functions and Capabilities: What skills will I need to develop long-term?
Phased Development Plan: Which new skills will have the most impact now?
Marketing Plan: How can I get the right attention from the right people?
Daily Habits: What is one thing I can start doing today to make a positive change?
The next Plot Your Course begins January 22, 2016
Group sessions will be held via live web conference. All sessions will be recorded.
Friday, January 22 at 4-5:30pm PT / 7-8:30pm ET / 11am-12:30pm AEDT+1
Friday, January 29 at 4-5:30pm PT / 7-8:30pm ET / 11am-12:30pm AEDT+1
Friday, February 5 at 4-5:30pm PT / 7-8:30pm ET / 11am-12:30pm AEDT+1
Friday, February 12 at 4-5:30pm PT / 7-8:30pm ET / 11am-12:30pm AEDT+1
Friday, February 19 at 4-5:30pm PT / 7-8:30pm ET / 11am-12:30pm AEDT+1
Friday, February 26 at 4-5:30pm PT / 7-8:30pm ET / 11am-12:30pm AEDT+1
Friday, March 4 at 4-5:30pm PT / 7-8:30pm ET / 11am-12:30pm AEDT+1
Friday, March 11 at 4-5:30pm PT / 7-8:30pm ET / 11am-12:30pm AEDT+1
Friday, March 18 at 4-5:30pm PT / 7-8:30pm ET / 10-11:30am AEDT+1
Friday, March 25 at 4-5:30pm PT / 7-8:30pm ET / 10-11:30am AEDT+1
Are you ready to Plot Your Course?
Registration opens November 16, 2015.
Option A: Expansion
10 live sessions
Workbook exercises
MP3 guide
Recordings
1-on-1 coaching
Your own buddy pair
Private community support forum
Total cost: $1,995 USD
Option B: Integration
10 live sessions
Workbook exercises
MP3 guide
Recordings
1-on-1 coaching
Your own buddy pair
Private community support forum
Résumé & portfolio feedback
Personal intros to potential employers, mentors & allies
Featured in group with live coaching from Whitney
Total cost: $3,995 USD
Option C: Realization
10 live sessions
Workbook exercises
MP3 guide
Recordings
Total cost: $895 USD