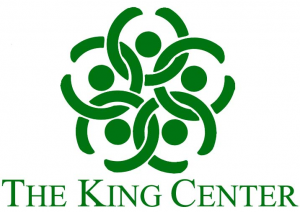 The MLK Jr. Center for Nonviolent Social Change, known as The King Center, was established in 1968 by Coretta Scott King to preserve Dr. King's legacy. Now a National Historic Site with 1 million visitors each year, the institution promotes his philosophy of nonviolence to tackle social and economic issues worldwide.
In early 2011, through the support of JPMorgan Chase & Co's Technology for Social Good, The King Center began to preserve, digitize and make publicly available some of Dr. King's speeches, letters and papers, many of which had never previously been seen by the public. To date, more than 1 million documents have been digitized.
A public portal to search, browse and access these documents was designed by C&G Partners and developed by Palantir.net. Whitney was hired to conduct stakeholder and user research to help define the institutional objectives and target audiences of this enormous undertaking. She planned, organized, and facilitated a two-day workshop with 12 key stakeholders at The King Center, conducted extensive one-on-one interviews with dozens of prospective users across multiple constituent groups (educators, students, scholars, activists and general enthusiasts), crafted a cross-platform experience strategy, and provided a structure for prioritizing features and establishing a long-term product roadmap.
The highlight of the project for us was getting a private tour of Dr. King's childhood home.
The King Center's Digital Archive was launched in January 2012, on what would have been Dr. King's 83rd birthday.
Thank you to Maya Kopytman, Ali Marano, Maggie Feuchter, George DeMet, and everyone at The King Center for allowing me to be a part of such a monumental achievement. — Whitney