Are you the designer of your own career?
You can have a long and fulfilling career in User Experience, and thankfully for us, there is no one path you must follow. You get to choose your own adventure — but you don't have to go it alone.
Whether you're just discovering the field of User Experience or at an inflection point in your career, you're going to have to determine where you want to go and develop your own set of competencies to get you there. But what are your goals? And what skills are you lacking? How do you get your foot in the door? You need a system to guide the way.
It may be time to Plot Your Course if:
You feel dejected at a company that really doesn't "get it" — or get you
You're desperate to do work you love that makes a difference in people's lives
You get overwhelmed by everything there is to learn
You feel lost in a sea of seemingly conflicting information
You're unsure you have what it takes to succeed
You're scared it may be too late to "start over"
Careers can be designed — and you're the only person who gets to design yours. It's up to you how to spend your precious time. Don't give away that control to anyone else.
People who work with Whitney to Plot Their Course have:
Developed new skills
Sold their ideas
Been given greater responsibility
Taken on paying side projects
Received praise from coworkers
Been accepted to speak at a conference
Found a mentor
Redesigned their portfolios
Entered grad school
Launched new products to rave reviews
Earned raises and promotions
Found more meaningful work
I am more confident than ever about pursuing a career in UX. It is really the first time I do not feel like an outsider in a professional community. I cannot thank you enough for pointing me in the right direction. Thank you for all of your support." — C.A.
You can use the principles and methods of UX to design your own career. You just have to turn the lens around on yourself.
Whitney has spent the last decade building a career in User Experience, from being an interaction designer at a digital agency, to a user experience researcher at a financial software company, to running her own business since 2008. She loves what she has created for herself and she wants you to have the same.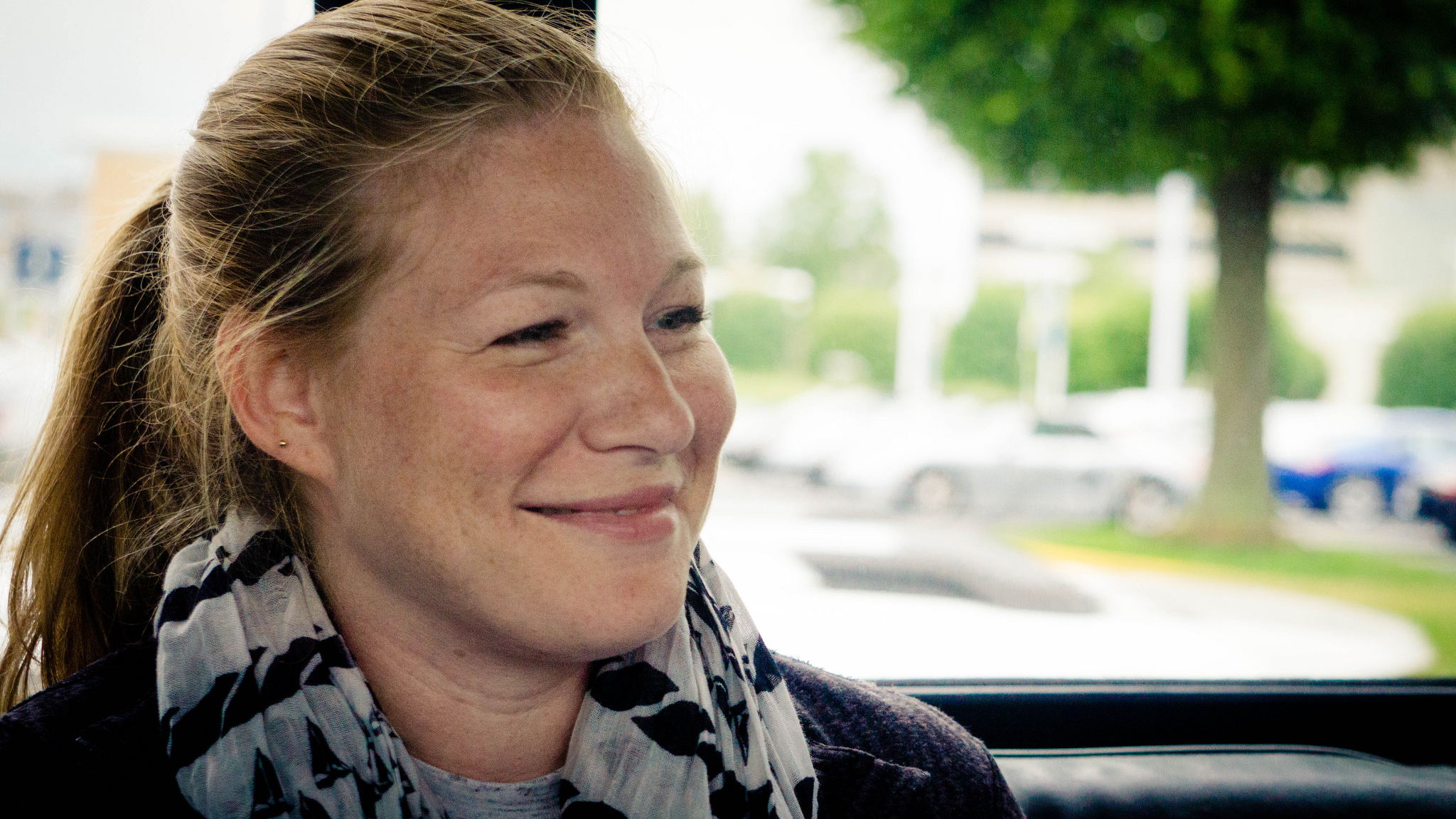 When she was three years out of college and unclear what was next, Whitney asked her boss about the UX career path. "I don't know what the UX career path is," he said, "but whatever you do, don't follow mine." Scared and confused, she slowly got involved in the UX community, looking for guidance and inspiration. By observing the careers of others and asking a lot of questions, she began to map out her own desired trajectory.
Now seven years later, Whitney has gone from a full-time wireframer to a certified professional coach, from designing interfaces to designing companies. When you Plot Your Course with Whitney, she will share the stages of her professional evolution — how she decided what each step would be, how she made it happen, and what is coming next — and show you how to use the same techniques to design your own career. Together we can expand the role of User Experience within our own communities and across organizations worldwide.
I will always be grateful for your help with my own journey. I've had to do the work, but your listening, reframing, and guidance have been such a huge help. Even when I do have those moments of doubt, I think of our conversations and the tools you've given me to push forward." – A.M.
When you Plot Your Course, you'll receive:
A tried-and-true process for designing your dream career
Systems to start building the skills you need to develop now
An intimate group of likeminded people with a passion for UX designing their careers alongside you (no more than 5 people per group)
10 one-hour group sessions every other week led by Whitney to walk you through each step of the process
2 one-hour private sessions with Whitney to check on your progress, discuss learnings and address any roadblocks (upgrade to monthly calls for an additional fee)
Between-session practices and exercises to reflect on and integrate what you learned and prep for the next (no more than 2-3 hours of homework per week)
Recordings of all group and private sessions
Résumé and portfolio review and recommendations
Introductions to potential employers, mentors and allies
Plot Your Course timeline — 12 sessions in 5 months
Group Sessions:
Career Objectives — What do you want your legacy to be?
Target Audiences — Who do you wish to serve?
Problem and Purpose — What is the purpose of your work?
Success Metrics — How do you want to define your success?
Private Session:
Research Strategy — What is your key differentiator?
Group Sessions:
Scope Assessments — How competent are you within each domain of UX?
Growth Roadmap — What does your ideal UX trajectory look like?
Functions and Capabilities — What skills will you need to long-term?
Phased Development Plan — What new skills will have the most impact now?
Marketing Plan — How can you get the right attention from the right people?
Private Session:
Design and Development — How can you iterate your way forward?
Group Session:
Daily Habits — What is one thing you can start doing today?
I'm thrilled that I was able to be a part of this with you. I've gained so much from our work together, there are no words to say just how appreciative I am for all of your guidance and wisdom. Thank you so very, very, very much. It really is an honor to have you as my coach." — C.B.
Frequently Asked Questions about Plot Your Course
If you're still wondering about something, hopefully your answer is right here.
Is this confidential?
Yes, we strive for 100% confidentiality in all aspects of the program. Your name and information will never be published without your explicit written permission. All participants are required to sign a confidentiality agreement stating that they will not under any circumstances share the identities of or any information about other participants in their group, in perpetuity. Every participant shall honor and value every other participant's privacy as if it were their own.
How much will I be required to share?
How much you share with the group is entirely up to you. You will never be required to share your current employer's name or any details about what you're working on. You are also under no obligation to share the details of your exercises with the group. However you may find that the more you do share, the more others can help you to gain the necessary insights and confidence to reach for your dreams.
What is the time commitment that is expected of me?
The program includes 10 one-hour group sessions, 2 one-hour private sessions, and about 2-3 hours of homework per week. That's a total of 50-60 hours over the course of 5 months. Of course, how much time you invest is entirely up to you.
What if I can't make a session?
All sessions will be recorded and all recordings will be made available within 24 hours of the session. If you know you won't be able to make a session in advance, please let Whitney know as soon as possible. If you can't make it unexpectedly, you won't be penalized in any way. You will be, however, expected to watch and listen to the recording and complete the assigned exercise in order to remain an active participant in the next session.
Will you be assigning a project for me to do?
You are the project in this program. You will not be assigned to a client or get a portfolio piece at the end of this coaching. Instead you will be taking user experience methods and using them to design your own career. You're welcome to use this process to help inform any future project work.
Will I have a new job at the end of this program?
There is no direct job placement as a part of this program, however you will gain clarity on what your next role needs to be, what skills you need to build, and how to craft your résumé and portfolio to get noticed. As appropriate, Whitney may also choose to introduce you to prospective employers who match your interests.
Is 5 months really enough time to make this transition?
No transition will be complete in only 5 months, but it is more than enough time to set the wheels in motion and make significant process towards your goals. Whitney guarantees you will have a new perspective and much greater ownership of your career long before the program ends. Most participants report major personal insights after the very first session.
Can you guarantee my success in UX?
Whitney will offer you every advantage she can, but the only person who can guarantee your success is you. She will give you the tools to succeed and show you how to use them, but you have to put them to good use.
Do I need a formal education to have a career in UX?
It depends. The vast majority of user experience practitioners do not have a formal education in UX or a related academic discipline, but rather have found their way to the field from elsewhere — graphic design, psychology, computer science, marketing, theater, you name it. Whitney has both undergraduate and graduate degrees in Human-Computer Interaction, but that's still pretty rare. Whether school is for you depends on your goals, your learning style, your life stage and your circumstances. This program will help you figure out what you most need to get where you're trying to go.
What if I'm not sure about UX?
Honestly, this program helps you design your career whether it's in UX or not — the decision is yours. By the end of the program, you'll have gained so much exposure to the field of user experience, you should have a pretty strong sense of whether it's something you want to continue to pursue. If instead you realize your passions lie elsewhere, then this program will have already paid for itself.
Do you have a payment program?
Whitney wants to make this as easy and comfortable for you as possible. If you are finding it difficult to pay the program fee in one lump sum, Whitney can work with you to find an alternative payment schedule. Just ask.
If your question still isn't answered, just ask! [email protected]
I NEVER would have thought I'd be living the BEAUTIFUL life I am right now. You helped me pull through and gave me such simple strategies to help me keep moving forward. They seem so simple because they were things I already knew. I can't imagine how I would have been able to stay on track and gotten where I am without you." — T.R.
What does Plot Your Course cost?
The full 5-month program is $2,495.00 USD per person and includes:
10 group sessions over 5 months
2 one-on-one sessions with Whitney
a reusable workbook to plot your career
recordings of all sessions
Whitney's recommendations on how to improve your online presence
and much more
A 50% deposit holds your spot; the remainder is due before Session 3.
Next program starts January 16, 2015. Registration closes December 22, 2014.

I'm ready to plot my course!