Run a Tight Ship — UX workshops for decision makers
Whether your team is new to user experience, has yet to adopt a consistent design process, or is operating without a product strategy, you have the power to change how your team makes decisions. And it starts with just one workshop.

It may be time to Run a Tight Ship if:
Your team has a huge feature list to tackle and needs a strategy for prioritizing it
You've been getting customer complaints and can't seem to fix the problem
Your company is ready to start a redesign and wants to do things right this time
Your team and your stakeholders have differing opinions on what's best for the customer and the business, and you can't move forward until there's a resolution
It's going to be a lot of hard work and will require your team's undivided attention. You will rethink how you and your team have been making decisions, come to terms with just how little you know about your customers (and each other), and change the way you work together forever. If you're willing to go there, keep reading.
Whitney started a cultural shift that has continued to date. Metaphorically, she planted the UX tree that continues to grow in our organization." ~ Rick Cusick, CIO, Reading Plus
Once teams learn how to Run a Tight Ship, they can:
Determine how and when to apply UX methods
Make sense of customer feedback
Tackle feature bloat
Defend against unfounded demands
Reduce team conflicts
Build stakeholder consensus
Make customers happy (and colleagues, too!)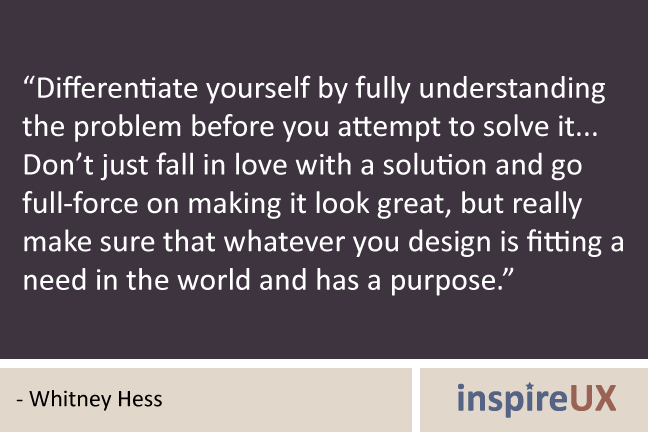 With worldwide recognition for her work, Whitney has helped establish a user experience discipline within product and engineering teams at dozens of Fortune 500s, nonprofits and growing startups. Her clients routinely report increased usage and reduced customer complaints after working with her. They spend less money making poor choices and make more money from happier customers. They devise long-term strategies for product growth by developing greater empathy for their customers to better predict their future needs. Best of all, they feel more confident in their decisions as a team, enjoy working together more, and find greater purpose in their work.
When you Run a Tight Ship, your team will collaborate to:
Clarify business objectives and key performance indicators
Analyze and prioritize customer/user segments
Catalog all potential use case scenarios
Brainstorm features and functionality, then prioritize into a product roadmap
Storyboard key scenarios for highest priority user types
Inventory and organize all screens/pages
Sketch key screens/pages to start planning UI design
It will be fun, it will be challenging, and it will result in a lot of sticky notes. But in short order, you'll have consensus on what you want to achieve and how you intend to achieve it.
Working with Whitney was not just a pleasure, but a transformative business experience." ~ Kitty Kolding, CEO, House Party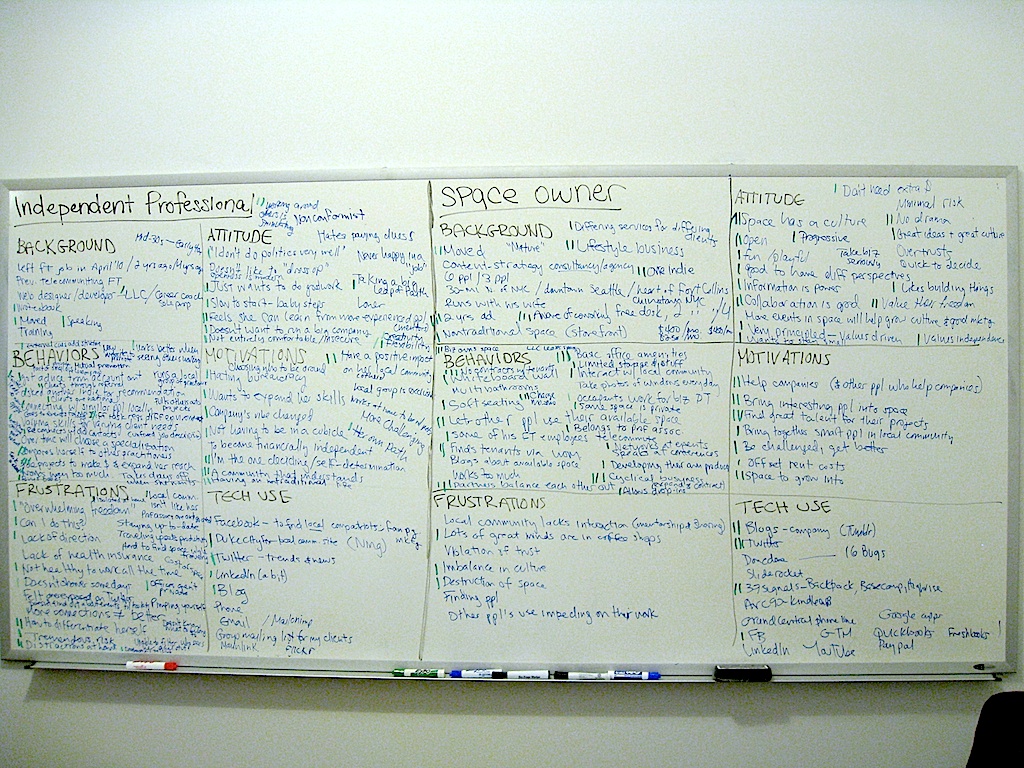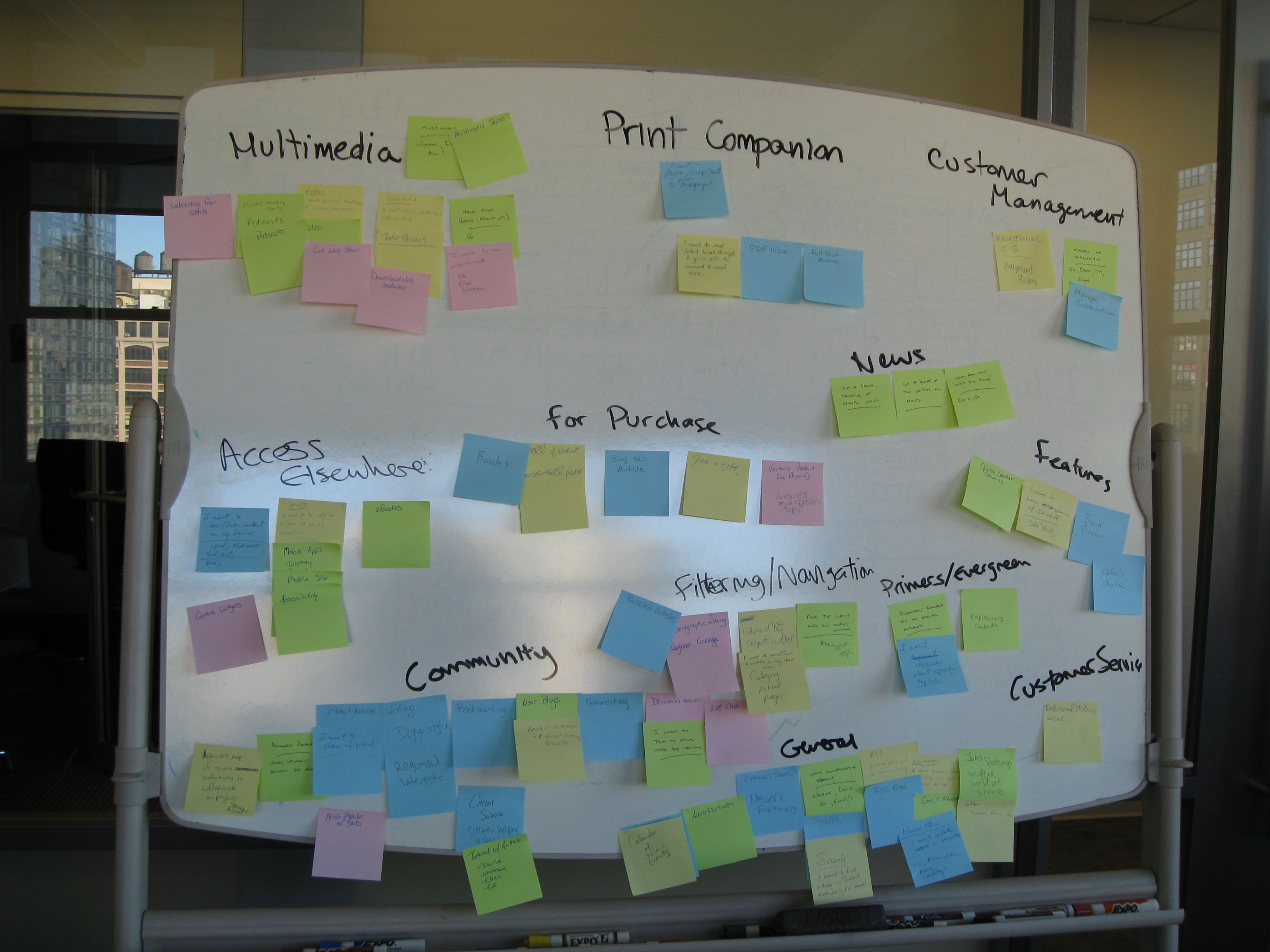 Armed with a decade of experience and a Master's degree in Human-Computer Interaction from Carnegie Mellon University, Whitney Hess is an expert in making technology easier and more pleasurable to use. She has honed the leading tools and techniques for understanding customer problems and resolving them immediately. But she doesn't just design usable interfaces; she goes deeper to foster an organizational culture that empowers teams to do their best work.
Are you ready to Run a Tight Ship?
It's time to take the first step in changing how your team gets things done. Email [email protected] to tell Whitney what you need.
Results guaranteed.
All workshops conducted in person at your office.
Limited slots available. Email for pricing and availability.